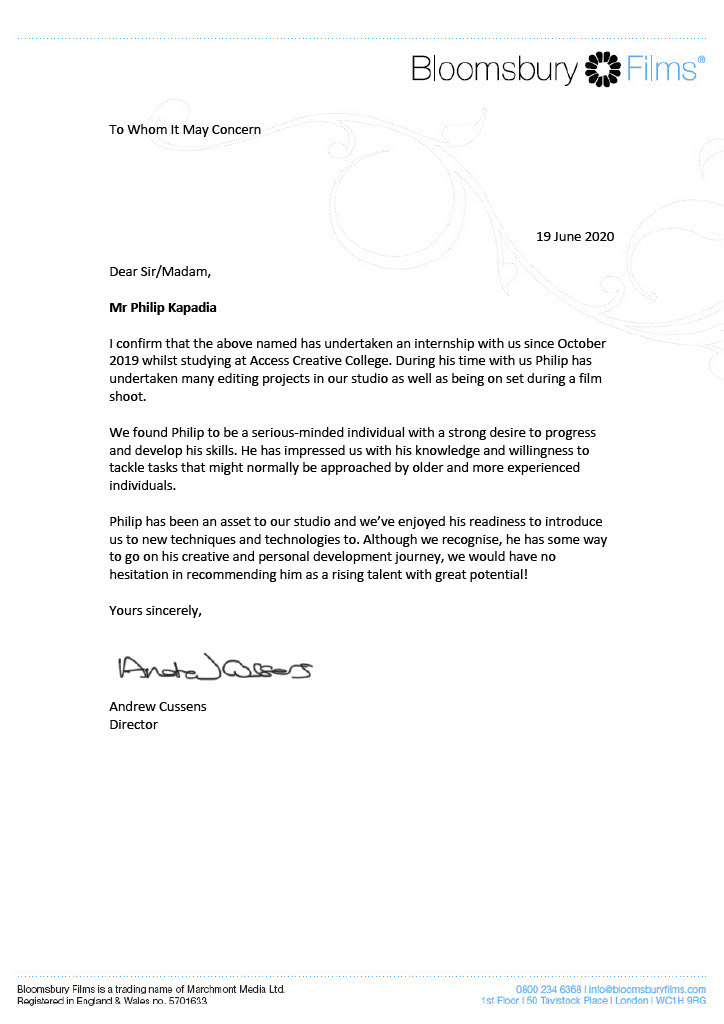 Luana Di Pasquale (Award winning filmmaker/director): I found Philip Kapadia to be an excellent student who loves filmmaking and has clear vision and understanding of the filmmaking process. He is is a very young, talented editor able to use different editing software who enjoys building narrative in the most effective ways. Until today he has proved to edit not only short fiction, but also documentary and music video. I highly recommend him to carry on in pursuing a career in this field. 

Lukas Steinwandel (YouTuber with over 100K Subscribers): "I have worked with Philip on numerous projects and he continuously exceeds my expectations. He is diligent in working to deadlines and has a very high standard for his work. It's always a pleasure working with Philip, and I'll be sure to work with him in the future

Ryan Fitton (Return client): "Philip worked with me to produce and shoot stock footage for my upcoming website. At all times, I have found Philip to be dependable and hard-working. He is also very well organised and has great communication skills. I'd highly recommend working with him!"